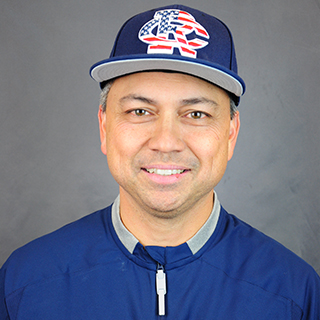 Wayne Sullivan
General Manager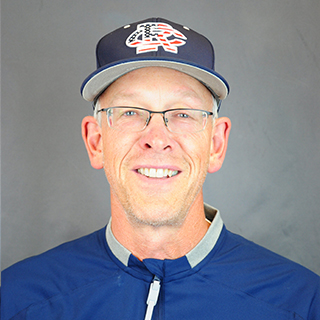 Kelvin Torve was raised in Rapid City and played for the Hardhats for 3 years, and in 1977 was on the first Post 22 team to qualify for the American Legion World Series. A graduate of Oral Roberts University, Torve played 3 years at ORU and was 2nd team All American (Sporting News) his Junior year. He was drafted in the 2nd round (36th overall) by the San Francisco Giants in 1981 and he went on to play 13 years of professional baseball, with 3 seasons in the Major Leagues with the New York Mets and Minnesota Twins. His final 2 years of professional baseball was in Japan, where he was a teammate of Ichiro Suzuki. He was named a Minor League All Star twice (AA in 1982 and AAA in 1990), and team MVP 5 times.
Torve and his wife Tonya moved back to Rapid City from North Carolina in 2016 to once again become part of the Post 22 family. He coached the Cadets to a 14U State Championship in 2016, and coached the Bullets to a 42-11 record and an appearance in the State Junior Legion tournament. 2018 was Torve's first year at the helm of the Hardhats which resulted in a 57-12 record and the program's 42nd State Championship. The team went 2-2 in the Midwest Regional tournament, finishing as one of the top 32 teams in the country.
Torve and his wife Tonya have 2 children, Tatum living in Lexington KY and Logan living in Belmont NC.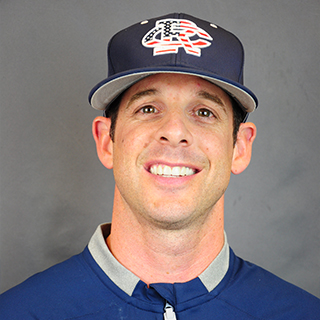 Nic Ewing
Hardhats Assistant Coach
Nic Ewing was a 4-year regular for Post 22 at second base from 1996-1999. During that time he was awarded the team honors of Rookie of the Year (1996) and MVP (1999); as well as a two-time All-State selection at second base (1998-99).
Ewing went on to participate in NCAA Division 1 baseball for 5 years. One year (Red-Shirt) at the University of Nebraska-Lincoln and four years at Campbell University in North Carolina. While at Campbell Ewing was awarded the James Ryskamp Award three of his four years given to the player who best exemplifies Christian character, dedication and baseball prowess. He served as a team Captain his Jr. and Sr. year. After college, Ewing was the head coach for the Sturgis American Legion and High School baseball team for 5 years (2004-2008). Under Ewing, the Sturgis program made their first State Tournament appearance.
Ewing has served as an assistant coach for the Post 22 Hardhats since 2012. Nic and Sherri have 4 kids; Cali, Natalie, Griffin, and Brogan.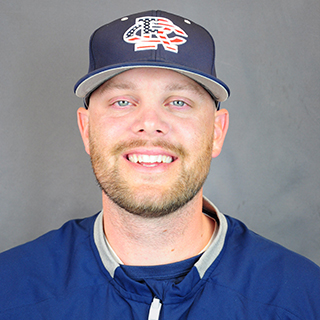 Ryan Klapperich
Head Pitching Coordinator
Ryan is in his 4th year coaching with Post 22 baseball and his 13th year of coaching American Legion baseball. Ryan coached at Sturgis Post 33 from 2007-2012 serving as Varsity Assistant and the programs pitching coach. After Sturgis Ryan coached at Post 320 from 2013-2015. During that time, he served as Junior Legion Head coach (13') and Varsity Assistant (14-15). For Post 22 Ryan served as the Bullets head coach his first year with the program (16'). The Bullets finished with a record of 41-10 under his leadership and went undefeated at State to win the 16U South Dakota State Championship. Last season Ryan served as the Expos Assistant/Pitching Coach.
Ryan graduated from Sturgis High School in 2005 and played baseball for Post 33 from (03-06.) As a pitcher, Ryan was selected to the South Dakota Coaches Association All State Team in 2005. Ryan was a four sport Athlete in High school lettering in Baseball, Basketball, Football and Tennis. After High School, Ryan went on to pitch for the University of Mary (NCAA Div II) in Bismarck, North Dakota.
After finishing his baseball career Ryan transferred to Black Hills State University where he received his degree in Secondary Education/History Teaching. Ryan also has his Master's Degree in K-12 Educational Leadership and Administration and is currently the Dean of Students at General Beadle Elementary in Rapid City. Ryan and his wife Shawna have been married for 5 years and they have a two-year-old son, Kaine.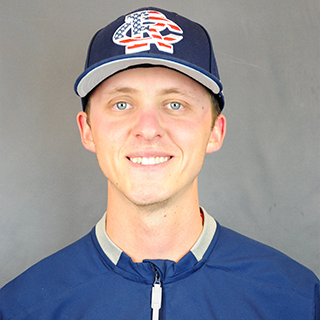 Ty Daly is entering his 4th year as a Post 22 coach and 2nd as the Bullets head coach.  As assistant to Coach Torve, Ty helped the Cadets capture a state championship in 2016 and Bullets a region championship in 2017. In 2018, his first year as a head coach, the Bullets went 30-16, just missing out on a birth in the Jr. Legion State Tournament.
He grew up in Rapid City idolizing those wearing the Hardhat. He earned the right to wear one himself and contributed to two state championship in 2013 and 2014 on the mound. In 2014, he led the Hardhats with 10 wins, while walking just 9 in 69 2/3 innings. He was a favorite of his catchers and defense because of his competitiveness and attack the strike zone mentality.
After graduating from Stevens High School, he attended the University of Jamestown (N.D) to pitch. After two years in Jamestown, he transferred to South Dakota State University to finish school. In 2018, he graduated with a degree in Political Science. He will attend law school Fall 2019.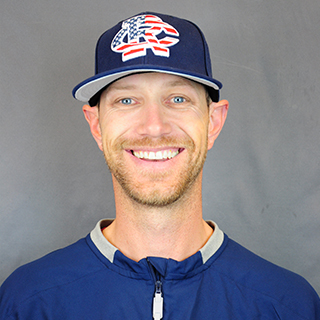 Jason Herz
Bullets Head Coach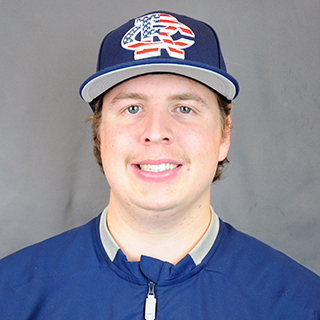 Luke Ferdinand
Bullets Asst Coach