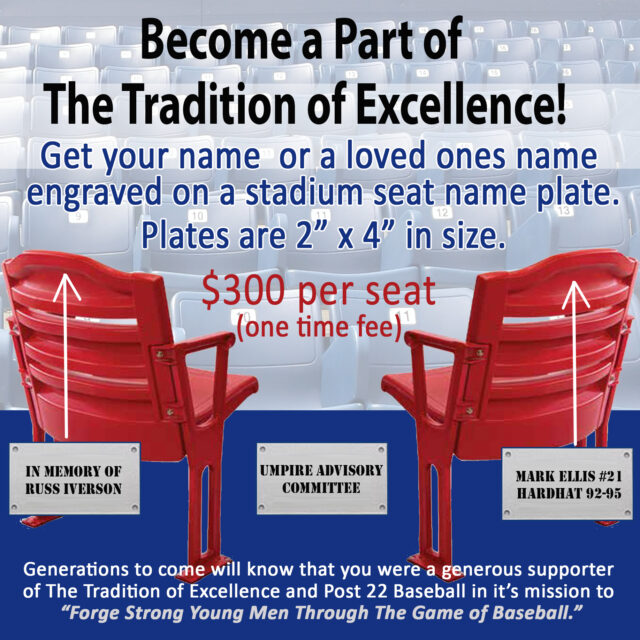 The new stadium is near completion and opening day is fast approaching. The new Fitzgerald Stadium at Black Hills Surgical Hospital Park will include field turf, improved drainage for the dugouts, ADA seating, stadium seating, large shaded area and more.
Now is your chance to be a part of the Tradition of Excellence at Fitzgerald Stadium by purchasing a name plate for the back of the stadium seats. Each name plate is a one time cost of $300 and will remain on the stadium seats for years to come.
Fill out this form and return it to Post 22 Baseball at PO Box 9133, Rapid City SD 57709 to reserve your seat back(s).
Please note, purchasing these name plates and purchasing a pass for the season are two different transactions.